Our Crew
About Us
Founder: Rosa Linda Román
New Mexicast and New Mexi-Castaways were created by veteran broadcast TV News Reporter, Rosa Linda Román. Rosa Linda is an Emmy-nominated, William Randolph Hearst Award winning Reporter, Filmmaker and Podcaster. She holds a Bachelor of Science (BS) in Telecommunication from the University of Florida and a "Ducktorate Degree" from Disney University. Rosa Linda has worked as a News Reporter and Anchor at TV stations around the country.
In 2005, Rosa Linda left her mainstream media career to become a full-time Mom. After her second daughter was born in 2007, she returned to her storytelling roots, creating New Mexicast, the first video podcast in the state of New Mexico. In 2014, New Mexicast became a weekly, half-hour TV show in Albuquerque; with all content created by Rosa Linda as a one-woman-band.
In September 2019 Rosa Linda launched New Mexi-Castaways audio podcast to share her family's adventures of living on the sailing catamaran, s/v Dawn Treader.
Producer: Kathy Ingram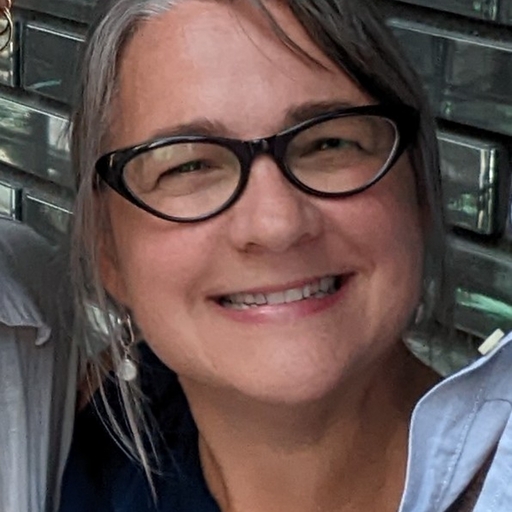 Kathy Ingram has been an integral part of the New Mexi-Castaways Crew since July 2019. During her time on this team she has worn many hats including executive assistant, project manager and producer. Kathy is an educator, consultant, creator, mother of 3 amazing people and life-long learner.  She celebrates life in Georgetown, Texas.
Learn more about Kathy at: wildmama5 on Instagram
Web Developer: Stephanie Wessel
Stephanie joined the New Mexi-Castaways Crew in August 2020 at a remote anchorage in Acadia National Park, Maine. In addition to her web development skills, Stephanie is Captain of her family's floating home, s/v Jeleana which she lives on with her husband and 2 kids.
Stephanie holds 2 degrees, an MS in Environmental Education, and a BS in Environmental Studies.  Stephanie is very passionate about environmental conservation, and loves living 'off-the-grid' with her family.  They plan to cross oceans and explore far off places aboard their boat.  When she was a child, Stephanie did an Atlantic Circle with her family aboard their 34′ sailboat, 'Whisper', which inspired her dream to live the full time cruising lifestyle with her own family one day.
To follow the family sailing adventure visit www.svjelanea.com, and to view Stephanie's portfolio for web design, visit www.svjelanea.com/dr-design.
Copyright: New Mexicast, Inc. 2021 All Rights Reserved